Contactless Curbside Pick-up Special and Sanitation Update
An exciting new offer from Astro Jump! Looking for activities to keep the kids outdoors and active during this unique time? We've got the solution! Let us help you "make the backyard great again"! Our spring Contactless Curbside promotion offers our most popular Classic Bounce Houses for curbside pick up at our […]
Read More
Bounce into summer with AstroJump
Summer is here, and what better way to elevate your outdoor events and celebrations than with Astro Jump! With our wide range of bounce houses, inflatables, and party rentals, we bring the fun to your doorstep. If you're wondering why AstroJump should be your go-to choice this summer, read on! We've compiled the top 5 […]
Read More
How to Hit the Dunk Tank Bulls-Eye Every Time
You see your mortal foe approach the dunk tank. He'd been stealing your thunder at every game all day. Finally, you have your chance for redemption. Tension is high and the onlookers wait in anticipation to see if you'll get your revenge. This is a pivotal moment: will you finally drench your opponent and gain […]
Read More
How To Survive A Zombie Radical Run
The undead are experiencing unrest, and it's only a matter of time before their thirst is too much to bear. This summer is very likely the striking time for the zombies, with all those noisy outdoor activities and meat grilling fests. It's absolutely essential that you begin preparation right now for the impending zombie apocalypse. […]
Read More
5 Tips For Throwing The Ultimate Summer Bash
Throwing a summer party doesn't have to be hard, but it does take a little more than setting out some chips and telling guests to mingle. Celebrate summer with an unforgettable event! Use the following tips to keep your party rocking and your guests happy. 1. Provide Simple Food and Snacks Summer party food should […]
Read More
Where Did The Bouncy House Come From?
Have you ever looked at an invention and wondered how on earth someone thought of the idea that made that invention a reality? Some inventions come from spur of the moment ideas, some come from colossal mistakes, and some come from careful, dedicated planning. So how did we get the highlight of children's birthday parties—the […]
Read More
Top 5 Things To Do In Calgary This Summer
Looking for something fun to do with your family in Calgary this summer? Summertime in Calgary is arguably one of the most beautiful, awe-inspiring, and enjoyable experiences on the North American continent.   With endless activities, breathtaking scenery and world-class dining experiences, Calgary offers adventure opportunities that every member of your family can enjoy. Whatever your […]
Read More
Chase Away The Winter Blues With A Spring Party
Spring has finally arrived—make the most of it with an exciting party that the whole family will enjoy. Here are a few tips to get you started: Decorations Celebrating spring means that, for the most part, you can leave the décor up to Mother Nature. Keeping the decorations simple allows guest to enjoy nature at […]
Read More
How to Plan The Best Party Ever
Planning a party involves organization, preparation and fun– especially when throwing a party for the younger generations in our lives. Most likely, your child will have some fantastic ideas about how their party should go, so make sure they are included in every step of the process. (Plus, this is half the fun!) Once the […]
Read More
What Muscles Do You Work By Jumping?
Last week we discussed the physics of trampolines. Now we're going to look into what's going on in our bodies when we jump on a trampoline or in a bounce house. Specifically, which muscles do you work by jumping? A true whole-body workout In reality, jumping on a trampoline actively engages just about every muscle […]
Read More
How do Trampolines Get Their Bounce? Because of Newton's Basic Laws of Motion!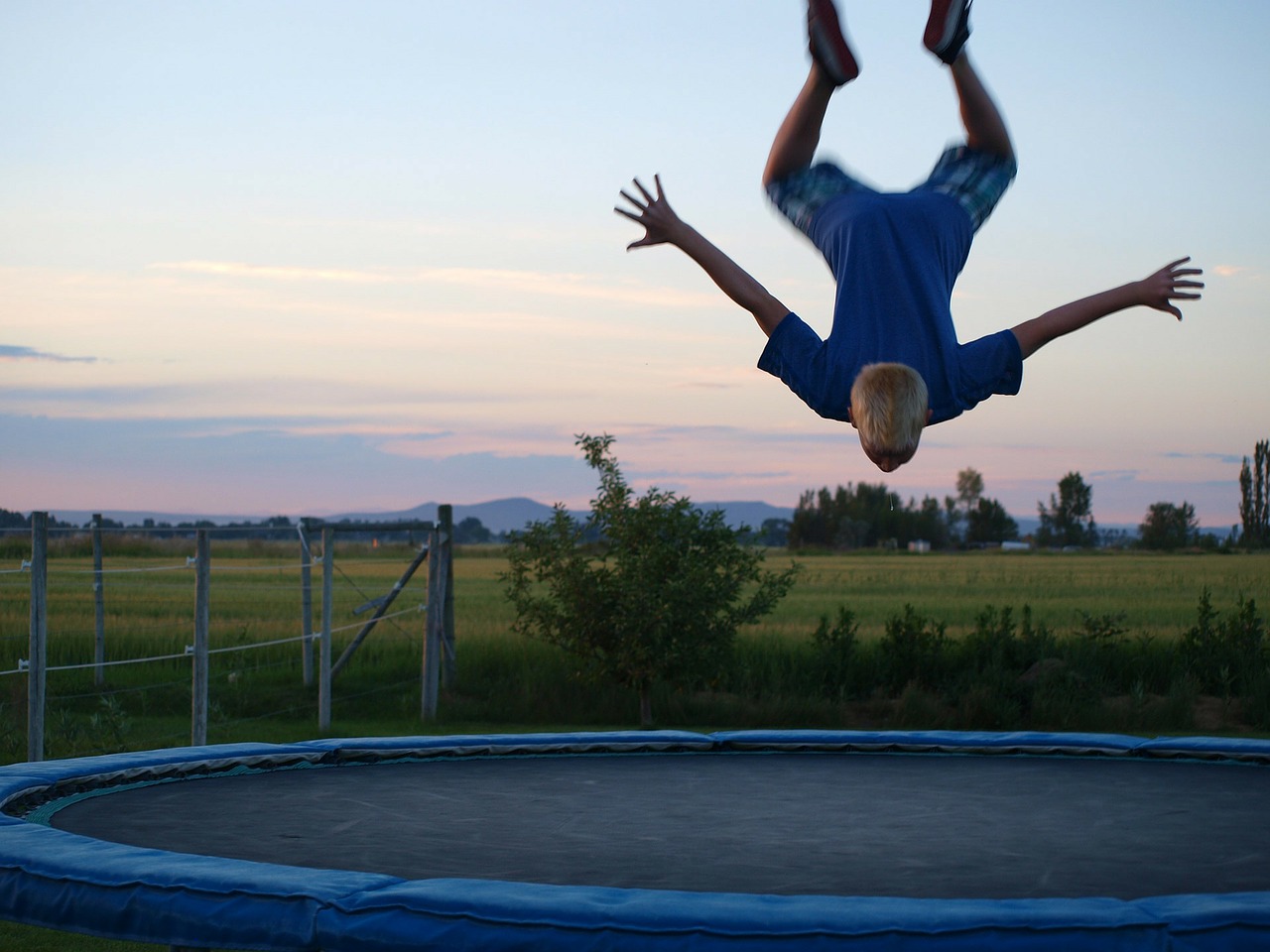 Jumping on trampolines is fun, but did you know that it's also an excellent illustration of Newton's Basic Laws of Motion? There's a lot going on, physics-wise, when you're bouncing up and down on a trampoline. You don't have to be an astrophysicist to understand the basics—let's take a closer look at trampoline physics, starting […]
Read More
Where Did the Trampoline Come from?
The trampoline is a staple in many American homes, but the average back yard trampoline jumper often forgets its origins—if they ever knew the origins to begin with. In fact, the trampoline was invented in the 1930's and has been satisfying kids, parents, and gymnasts alike for many years now.
Read More
How to Keep Your Children Healthy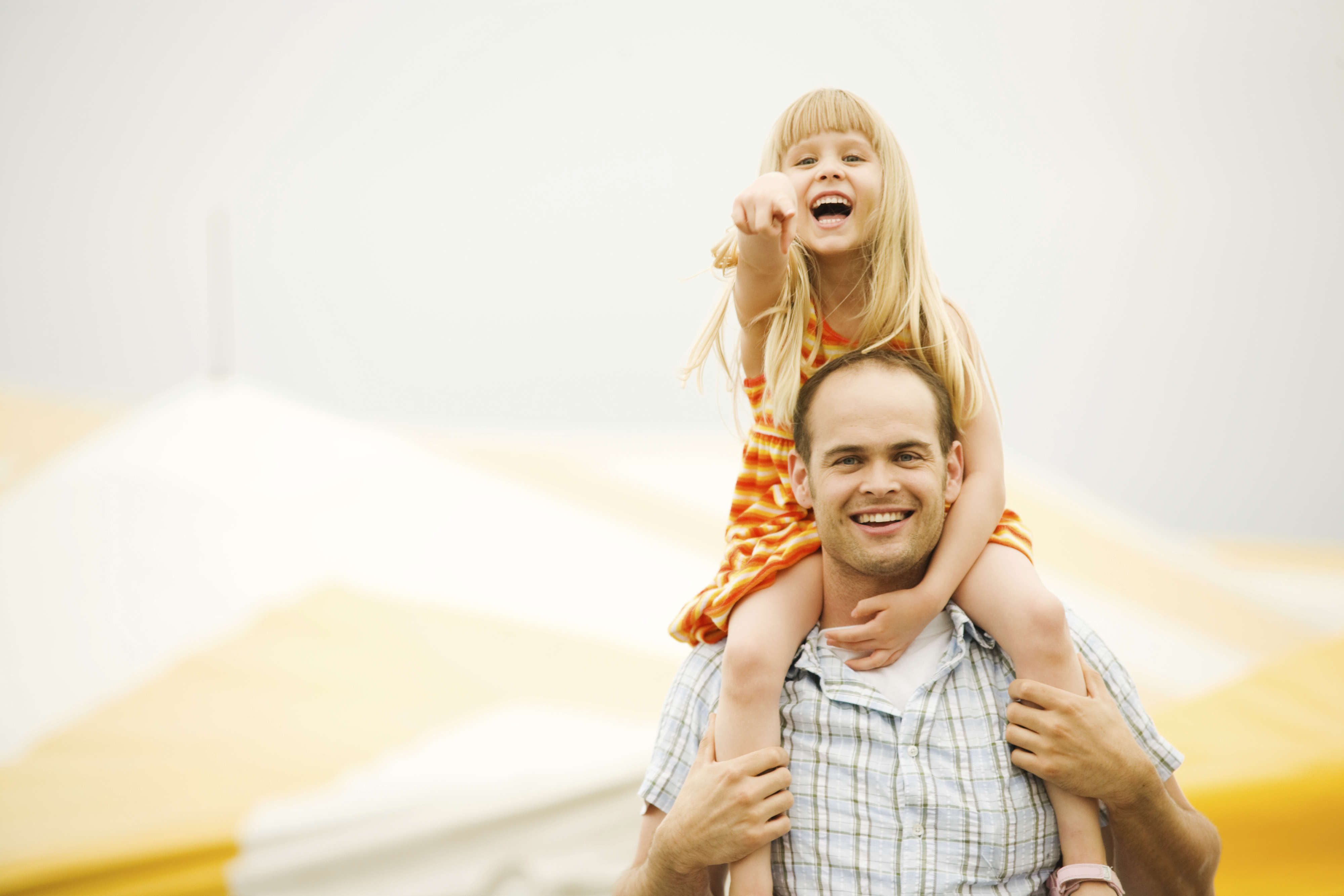 Your children were born perfect little angels, but it's hard work to keep them that way! As they grow up they need guidance to set them on the best path to create healthy habits for life. Here are a few tips to start them on this journey.
Read More
5 Tips for Staying Safe Outdoors This Summer
Summer is practically here, and that means it's time to get your kids off the couch and outside to play. Exploring, sports, and countless activities outside are a big part of what makes summer so great. But making sure your kids stay safe while playing outdoors presents its own set of difficulties. A sun burn, […]
Read More